Intelligent Engine-Based
Charge Control
Wakespeed is leading the charge in RV, marine, and commercial transportation applications. Offering smart DC charge control systems, Wakespeed's advanced alternator regulator, the WS500, is the first of its kind and delivers unsurpassed quality and performance, allowing you to charge smarter.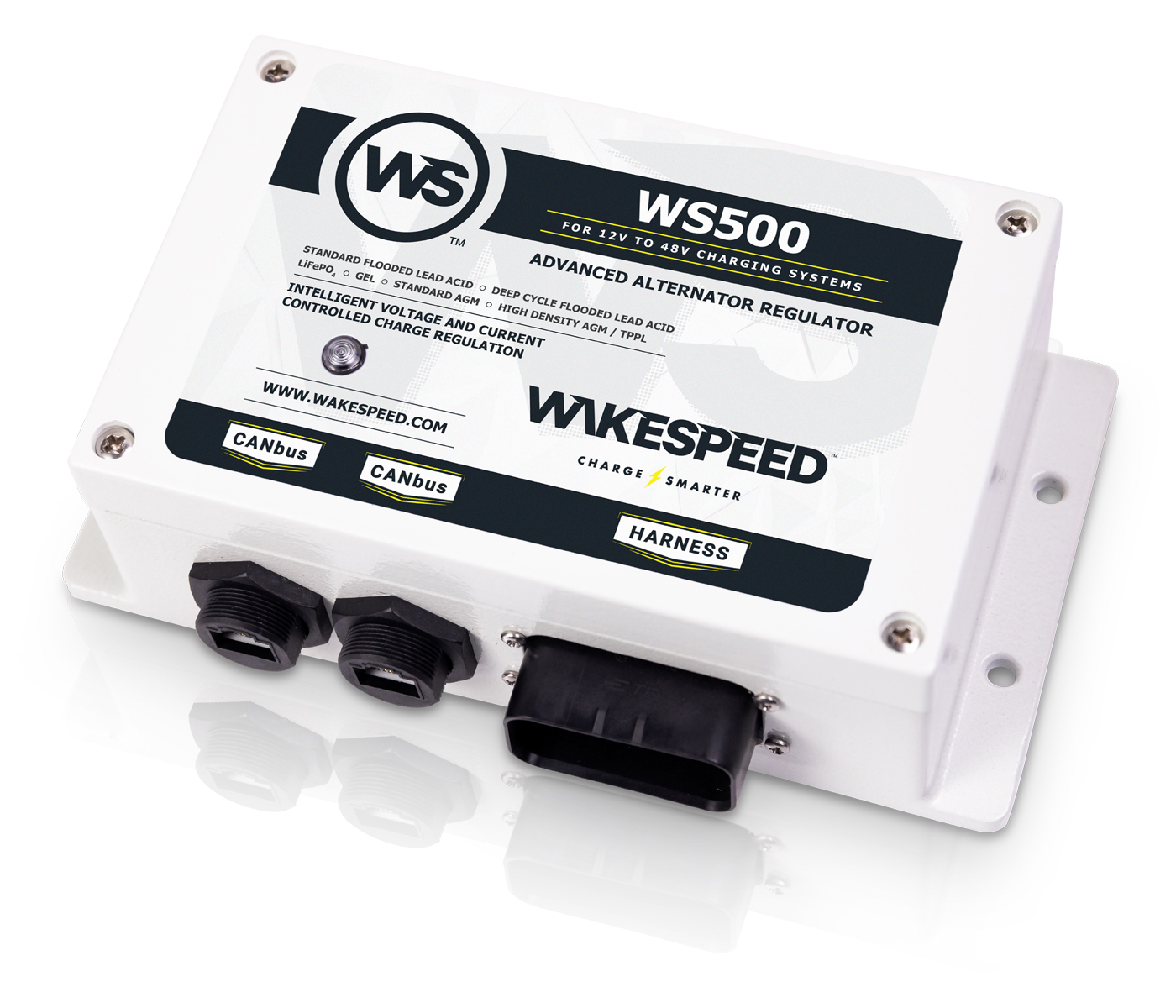 WS500 Advanced Alternator Regulator
The Advanced WS500 Alternator Regulator, with its unique ability to regulate based on voltage, current, and alternator temperature, is by far the most capable charging source for both traditional lead acid and new generation LiFePo4 batteries.
The WS500 determines battery charge state by factoring battery voltage, amps-in and amps-out, and alternator and battery temperature–and it's the first regulator on the market to communicate with engine and battery BMS systems via CAN communication.
Wakespeed Configuration and Monitoring Utility App
Now available for free on Android and iPhone iOS platforms, Wakespeed's new Configuration and Monitoring Utility App makes it easier than ever to tailor DC charging for your RV or vessel. Built upon an extensive database of alternators, batteries and BMS units, the app allows the user to select the exact alternator and battery used, and the app generates a custom program with all of the manufacturer recommended values built right in. For even more exact control, the app also offers an Expert Mode, which provides enhanced user options. The app allows the user to select from multiple models from eight of the most popular alternator brands, and nearly 20 brands of batteries. Configurations created on the app can be uploaded directly (from Android phones) via OTG USB cable, or emailed and uploaded via Windows computer using the Universal Upload Utility available on the Wakespeed website.
Hardware Updates (Including Configuration File Transfers) Require PC or Android based Phone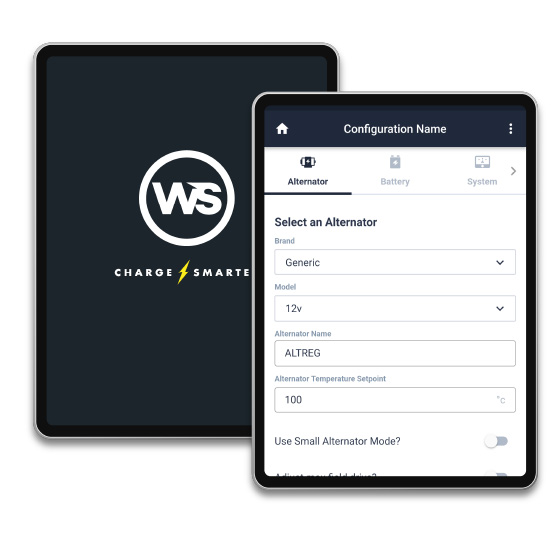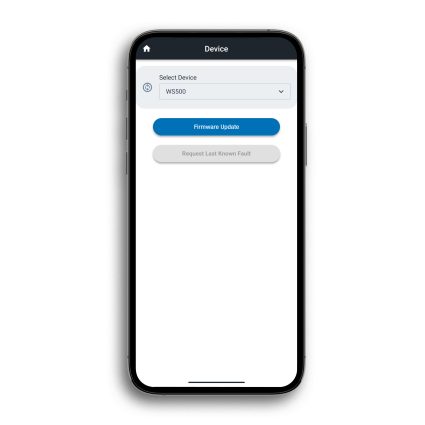 Technical Files & Firmware Updates
For the latest WS500 Advanced Alternator Regulator technical files and information, visit the Support tab on the WS500 product listing.
Here you will find configurations based on battery or BMS brand, generic configurations based on battery technology, universal configuration utility, latest firmware, quick start guides, and more.